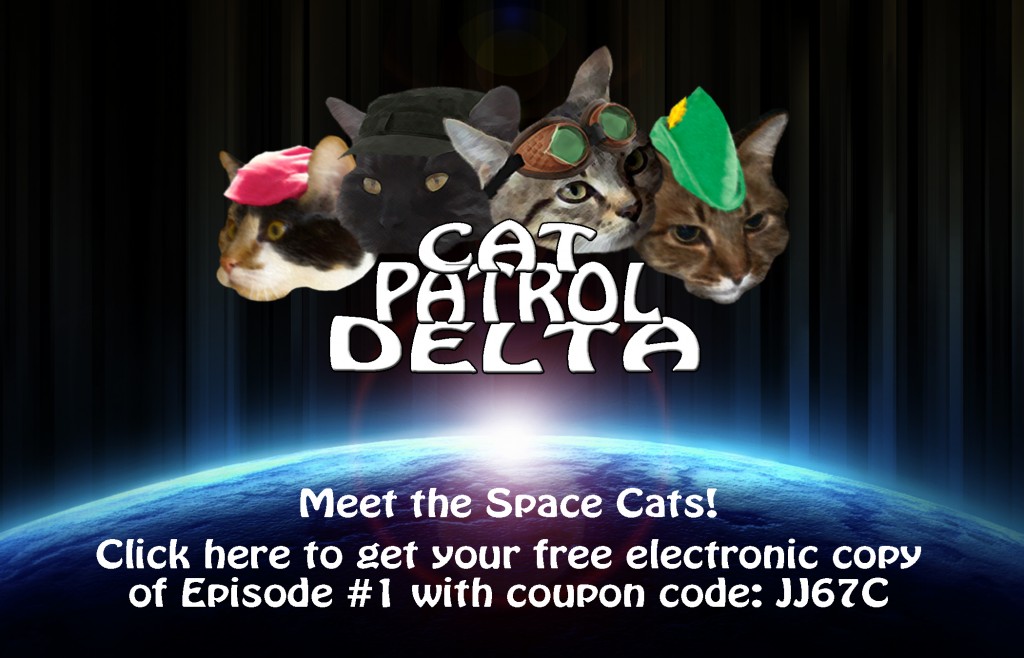 Travel with the Space Cats!
For a limited time, click the picture above or click this link to collect your free electronic copy of "Cat Patrol Delta, Episode #1: Earthfall" using coupon code JJ67C.
(If you have trouble, click here for help.)
When you're finished enjoying your adventure, click the book covers below for larger views and descriptions of the exciting episodes in this series, or click the preview buttons to use Amazon's "look inside" feature for previews. (Paperbacks may also be purchased there.) As always, the complete cat collection is available in your favorite e-bookstore. Enjoy!